Watch repair
Kiev str. Shota Rustaveli 34
Map - layout of the repairing mechanical and quartz watches in Kiev.
The nearest subway station to the repairing watches "Sports Palace", it Syretska line. The clock repair is a five minute walk away. By Obolonska subway station nearest - "The area of Leo Tolstoy." Log in to the clock repair in the courtyard of number 34 on Shota Rustaveli Street.
You can only go through the arch, above the arch a sign with pointers.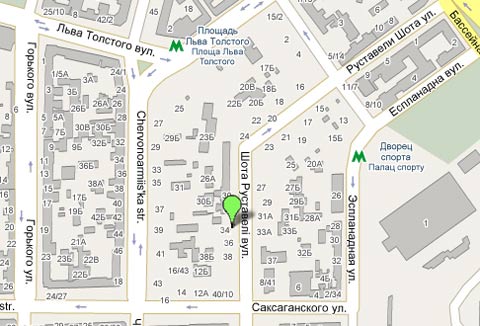 Satellite map - picture.
Satellite picture almost entirely appropriate map - chart provided above.